Gainesville, VA Sedation Options
Do you or a loved one experience anxiety or discomfort when visiting the dentist? Do you put off regular cleanings or much needed treatments because of this? Don't let dental phobia stop you from getting the care you need to keep your smile healthy.
At D Smiles Family Dentistry, our dentist and team go above and beyond to ensure patients feel welcome and right at home throughout their time in our office. We offer sedation options so you can get the treatment you need and feel comfortable and relaxed while doing so. Read on to learn more about what we offer.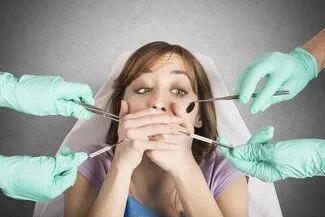 ORAL CONSCIOUS SEDATION
Oral conscious sedation is one of the treatments we provide that ensure patients feel at ease in our office. This form of sedation allows our patients to enter a deep state of relaxation, but they will still be alert enough to respond to questions during their visit. Patients will begin the sedation process at home by taking a prescription sedative pill prior to their appointment. Because patients will begin to feel sedated before leaving home and the sedative effects are long lasting, they will need to have a trusted friend or family member drive them to and from our Gainesville dental office.
NITROUS OXIDE SEDATION
One of the longest used forms of sedation, nitrous oxide sedatives offer patients many benefits compared with other dental relaxation options. This nitrous and oxygen gas mixture is inhaled through the nose during treatment. We can adjust the dosage throughout your procedure to ensure that you maintain optimal comfort. This mild form of sedative is often referred to as laughing gas due to the euphoric effect it has on the patient. Following treatment, the effects of nitrous oxide will wear away quickly. That means you can go right back to your regular daily activities right away, following treatments. Nitrous oxide is a great option for patients who experience dental phobia, those who have sensitive teeth, gums, or gag reflexes, and those who need an advanced treatment that may take several hours to complete. Nitrous oxide allows all patients to remain completely comfortable throughout any treatment. Then, return to their daily routine without missing a beat.
If you think sedation dentistry may be right for you, contact our team at D Smiles Family Dentistry. Call (571) 261-9038 now to learn more!