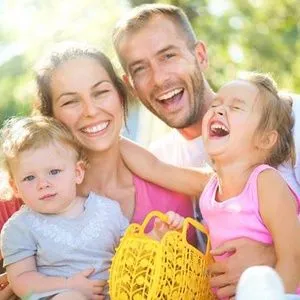 At D Smiles Family Dentistry, our team always goes above and beyond to make it easy for our patients to receive high quality care. Of course, that also includes making our treatments as affordable as possible by accepting a number of dental insurance plans. Are you looking for an Aetna dentist for you and your loved ones? Dr. Do is in your network!
IN-NETWORK AETNA PROVIDER
Choosing a dentist who is in-network with your insurance provider is important because it means that you can receive your discounts on treatments right away. You will not have to pay out-of-pocket and wait for a reimbursement to come weeks or months later. As an in-network provider, Dr. Do has signed a contract with Aetna to provide certain general, preventive, and restorative services at a predetermined fixed rate. That means that once you have met your deductible, you will only be responsible for your copay at the time the service is rendered.
NO HASSLE
It is always easiest to use your dental insurance when you visit a dentist who accepts Aetna, as they will understand the details of your plan and stay up-to-date on any relevant changes to coverage as they occur. As an in-network Aetna practice, we will be happy to file all your claims and make sure you are able to stretch your insurance benefits to the maximum. We encourage you to learn as much as possible about your plan by reading all the relevant information and keeping up with your patient portal online -- but, if you ever have any questions or doubts, do not hesitate to get in touch with our team of experts.
PREVENTIVE CARE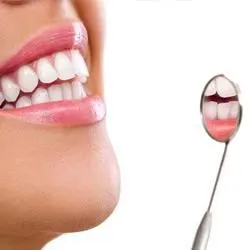 Did you know that you are eligible to receive two checkups and cleanings for FREE when you have dental insurance? Dental insurance works with a bit more of a preventive focus than medical coverage. The idea is to keep your smile healthy so that you avoid the need for tooth replacement, root canal, and other procedures altogether.
You are paying for these preventive treatments monthly in the form of a premium, so make sure you take advantage of them by scheduling and attending a checkup and cleaning every six months. Undergoing a routine preventive appointment will help keep your teeth clean and your smile healthy for the long-haul. This means you are less likely to require more extensive restorative services over time -- saving you a significant amount of time, money, and discomfort in the long run.
GET IN TOUCH TODAY
Dr. Do is pleased to accept a number of dental insurance plans, including Aetna. If you are covered by this plan, do not wait to get in touch with D Smiles Family Dentistry! We can't wait to help you maximize your benefits -- for the good of your smile and your wallet. Go ahead and contact us today.